Mattei is proud to present our 2015 Distributor of the Year Award to Sawyer Engine & Compressor, a leading air compressor distributor in Western Michigan.
Sawyer Compressor has been instrumental in driving sales of Mattei's rotary vane air compressor systems. Sawyer was built on the philosophy that the customer comes first—and their commitment to this statement has allowed them to provide countless customers with the high-quality compressed air solution they need.

We want to thank Sawyer Engine & Compressor, as well as all of our distributors, for their hard work and continued trust in Mattei.
---
Mattei & Sawyer Compressor to Co-Sponsor Berlin Raceway Series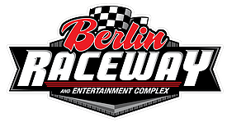 This year, Mattei and Sawyer Engine & Compressor will serve as co-sponsors of Berlin Raceway's Super Late Model Series.
The first Super Late Model Series race takes place on Saturday, April 23 at 3 p.m. For more information on Berlin Raceway and the schedule of the 2016 Super Late Model Series, please click here.