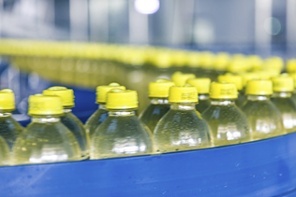 The food and beverage industry relies heavily on compressed air for a diverse variety of applications. While these applications may widely differ, they each require consistent compressed air that is free of oil, water, and other contaminants.
Mattei's latest innovation, the Mattei Absolute Zero (MAZ) Oil-Free Air System, utilizes highly advanced filtration equipment, in conjunction with a Mattei oil-lubricated compressor, to generate oil-free air that meets ISO 8573-1:2010 Class 0 or ISO 8573-1:2010 Class 1 standards.
With the Mattei Absolute Zero (MAZ) System, companies can achieve oil-free air, without the capital expense and high maintenance costs of oil-free compressors. An effective oil vapor removal filter works in tandem with a top-quality Mattei rotary vane air compressor to generate essentially oil-free air. This makes it an ideal, cost-effective and energy-efficient oil-free air solution for the food and beverage, pharmaceutical and other industries, which require oil-free air.

Countless professionals rely upon Mattei's rotary vane compressors to keep their businesses running at peak efficiencies. Now, with the release of the MAZ System, the food and beverage industry can get the oil-free air they need, while benefiting from the use of our highly efficient rotary vane compressors.

We invite you to learn more about Mattei's new Absolute Zero Oil-Free System by accessing the MAZ Resource Library. You can access the Resource Library by clicking here or selecting the button below.